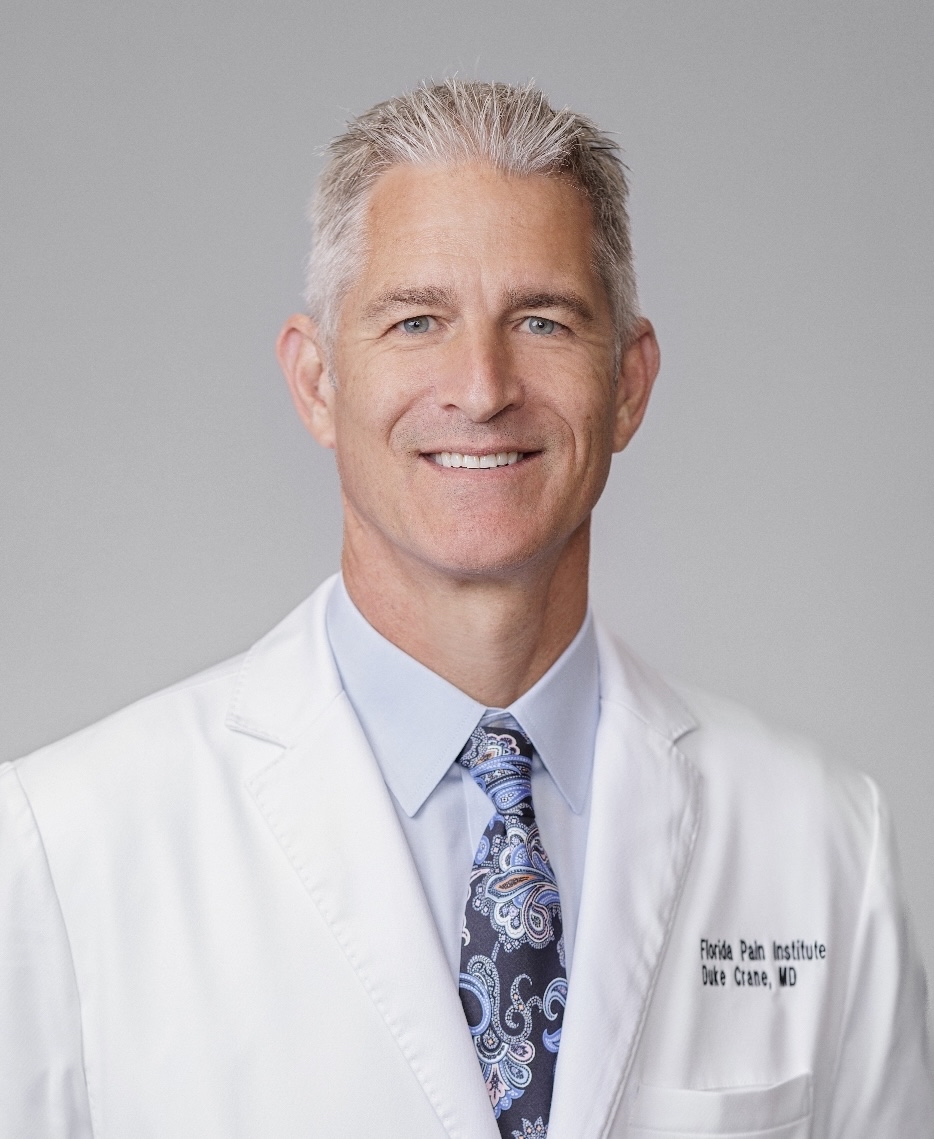 Dr. Duke Crane joins Florida Pain Institute with two decades of clinical experience in Pain Management and is dedicated, but not limited, to the treatment of spine-related pain.  He offers treatments such as epidural steroid injections, sacroiliac joint injections, radiofrequency ablation of the facet joints, spinal cord stimulation, and sympathetic blocks in addition to non-spinal procedures such as peripheral nerve blocks, joint injections and trigger point injections.
Dr. Crane graduated from the College of William & Mary where he played football and earned a BBA in Marketing.  While attending Virginia Commonwealth University he worked on a polymer research project for NASA and earned a degree in Chemistry.  He earned his medical degree from the American University of the Caribbean and completed clinical courses while living in Epsom, England.  He completed his internship in Internal Medicine in Baltimore and residency in Anesthesiology at Jackson Memorial Hospital / University of Miami.  He completed a fellowship in Pain Management in Charlottesville at the University of Virginia.
Dr. Crane is a diplomate of the American Board of Anesthesiology and is board-certified in both Anesthesiology and Pain Medicine.  While practicing for a highly regarded Neurosurgical group in Richmond, VA for the past 15 years, Dr. Crane was awarded Top Doc in both categories of "Pain Management" and "Best Bedside Manner" multiple times.
Notable societies of which Dr. Crane is a member include the International Anesthesia Research Society, American Society of Regional Anesthesia and Pain Medicine and Southwest Florida Physician Association.
In his free time Dr. Crane enjoys lifting weights, and playing chess, tennis and the guitar.