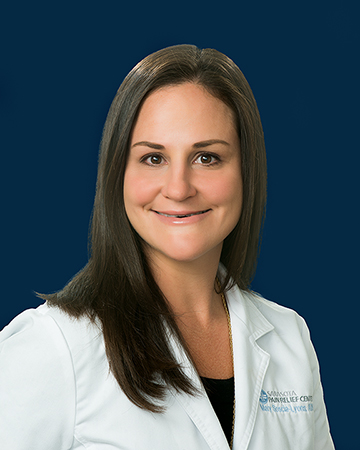 Mary Lyons was born and raised in Sarasota and is an alumna of Cardinal Mooney High School. She earned her Bachelor of Science in Nursing from Georgetown University in 2003. She worked as a registered nurse in the NeoNatal Intensive Care Unit at New York Presbyterian Hospital in New York City as well as the NeoNatal Unit of Sarasota Memorial Hospital.
In 2005, Mary was accepted into the Nurse Practitioner Program at the University of South Florida, and she graduated with honors in 2007 as an Advanced Registered Nurse Practitioner in Family Practice. She is an active member of the Honor Society of Phi Kappa Phi as well as the American Academy of Nurse Practitioners.
Mary has been employed as an ARNP in the field of pain medicine since 2007.