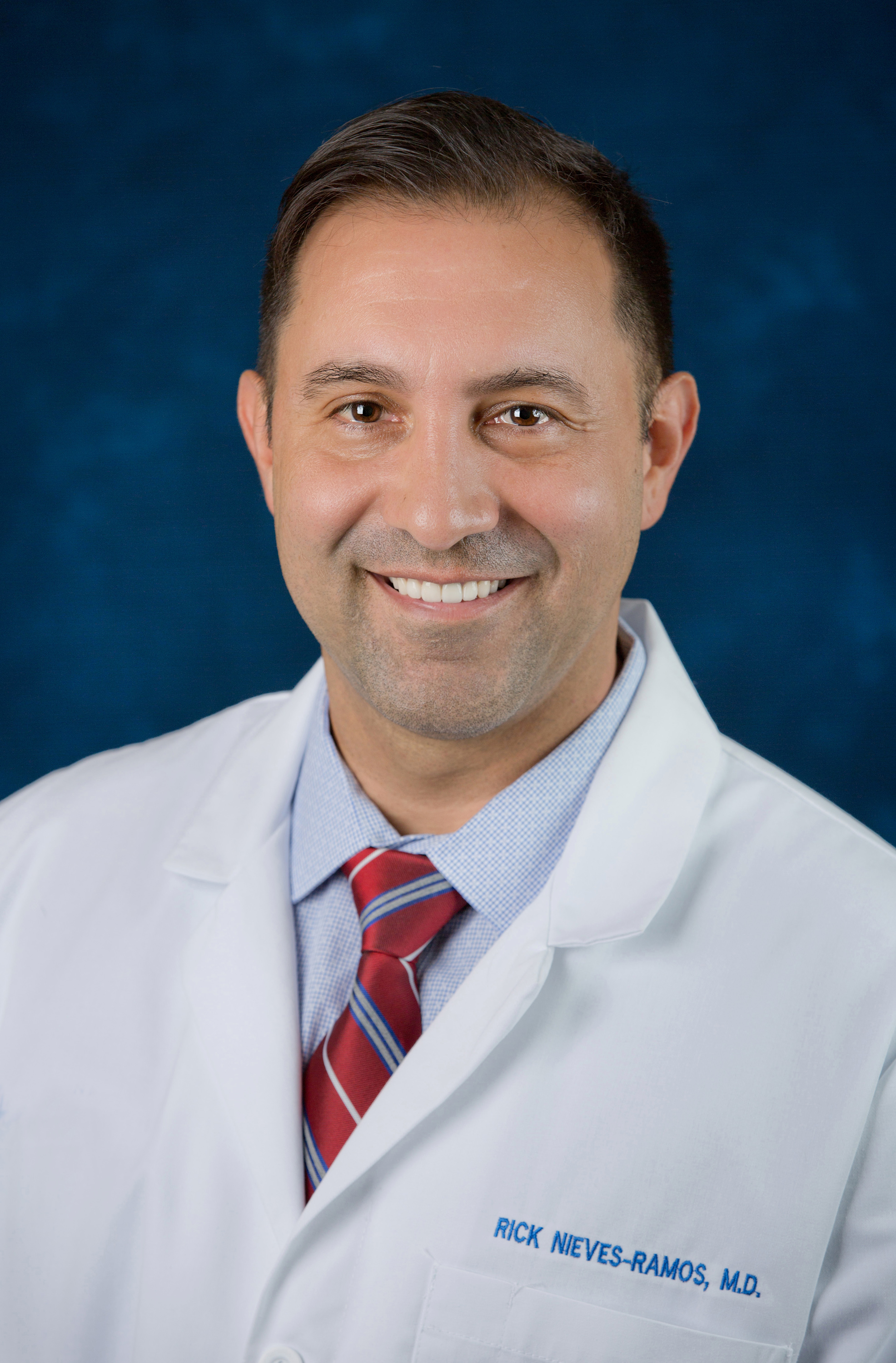 Dr. Ramos returned to the Central Florida area after having worked in a very busy practice in San Diego, Palm Springs, Rancho Mirage, and Beverly Hills.
Dr. Ramos has a degree in Molecular Biology from UCF. Attended medical school at The Ohio State University, where he developed ultrasound guidance training protocols for the Anesthesiology department. At the University of Miami, he worked with world-renowned experts and technique innovators.
Dr. Ramos practiced Anesthesiology at Cedars Sinai and completed an accredited fellowship in Pain Medicine.  He has developed treatment plans for rare painful conditions afflicting athletes and performing artists.
Other interests include the field of regenerative medicine. He has presented at National conferences for the North American Neuromodulation Society and for the American Society of Anesthesiology on implantable intrathecal drug delivery placement and has participated in national round table presentations for new product development of Spinal Cord stimulation devices. He has taught many practitioners new techniques in the field of neuromodulation.
Dr. Ramos was honored to be recognized as one of "Orlando's Top Doctors of the Year" by Orlando Style Magazine, and appeared in a televised interview on WFTV Orlando News.
Dr. Ramos uses a multi-modal treatment approach for every patient.
For complex clinical pain syndromes, Dr. Ramos implants spinal cord stimulation and intrathecal drug delivery systems. He is experienced with all-new cutting-edge innovative treatments and devices and is both Board Certified in Anesthesiology and Subspecialty Certified in Interventional Pain Medicine.
Rest assured that when being treated by Dr. Ramos, his personable bedside manner blended with his knowledge and expertise will ensure you get the best care you deserve.