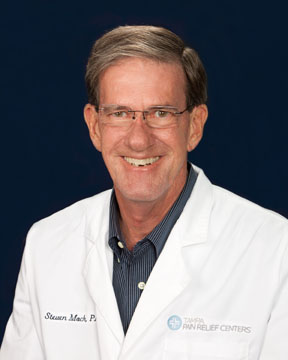 I began my career as a firefighter paramedic in the mid-1970s. I had one of the first paramedic degrees in the country at that time. I learned about what a Physician Assistant was during a visit to a local ER. I researched this profession (we had to go to the library then) and there were only 16 programs in the country. I applied to the University of Florida, competing with 30 qualified individuals for each available position. I completed my Bachelor of Science in Medicine from the College of Medicine at UF. A number of years later they (UF) made arrangements with the University of Nebraska where I earned my Master's Degree in Physician Assistant Studies.
Throughout my career, I worked in surgery starting with vascular, general and thoracic surgery in Naples for 7 years until my surgeon retired. I then became and pacemaker salesman for 5 years but was always felt called back to clinical medicine. I then became a first surgical assistant for 45 surgeons at every hospital in Pinellas County and three in Pasco in almost every field of surgery. I realized during my late 40's that as I aged I would not be able to continue to stand at the side of an operating room table 8-12 hours a day for the rest of my life, and I always planned to never fully retire. I fell into pain management while looking for other options and I've been doing this for 15 years now. I feel that I was for the first time I was fulfilling my true calling. My first location in Clearwater was for 12 years, and in addition to office duties, I did the pain management consults at Morton Plant Hospital because the doctors were always busy doing injections. If there are injections to set up at the hospital, I scheduled them but mostly I was called to control pain that was beyond the ability of the attending physician or the Hospitalist to manage. At other times it was to manage difficult post-op pain that the surgeon had difficulty controlling.
Following that, I did 1 1/2 years of pain management house calls covering 6 counties. I went to people's homes who were homebound. In one year I did over 480 injections in people's homes, most of these were joint injections. I have learned through training to inject Botox for headaches, then I was trained to inject Botox for cervical dystonia, and finally, I was trained to inject Botox for spasticity for those with contractures of the limbs due to various neurological injuries or diseases). I feel like I helped a lot of people during that time to improve their function or suffer less. I grew tired of spending all that time in my car and traveling sometimes 200 or more miles per day. I secured the position with a Pain Management and Orthopedic Group in Bradenton Florida but 6 months later I had a severe health event that took six months to recover from and I had to be replaced because the position had to be filled and I did not know when I would be able to return. 
I now am privileged to be working at Tampa Pain Relief Centers. I love what I do and look forward to working on my scheduled days. 
I have been called to help restore or improve function to people with chronic pain. I love helping people who are willing to help themselves and want to get better. My treatment plans include all of the things that will help accomplish this.
Life is short and goes by quickly, so live, love, and laugh as if it is your last day because sooner than you want, it will be.